Practical, hard-wearing gazebos
We offer a wide range of gazebos for both private and professional use. Our professional-quality gazebos offer effective outdoor protection against rain, wind and sun thanks to a solid aluminium or steel structure and waterproof, UV-resistant canvas. Marquees are ideal for outdoor events such as weddings, christenings and birthdays. Businesses can use our models as an additional catering area or as a venue for an exhibition or sports competition. Our mobile pop up gazebos are easy to erect and transport, and provide protection in the garden, on the beach or at the campsite. At a market or trade fair, these professional shelters are highly valued. As for our garden gazebos, they create an oasis of well-being in the garden or on the terrace. For year-round outdoor enjoyment, we recommend our permanent gazebos with hardtop roofs.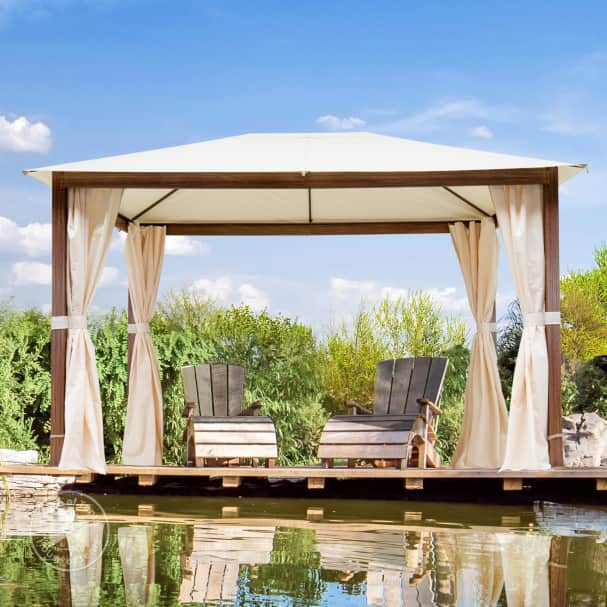 Robust, durable tents for businesses
Our professional, long-lasting tents are suitable for all business sectors, including industry and agriculture. They offer a flexible, easy-to-install, multifunctional covered area. We offer portable garages to protect all types of vehicle (car, motorbike, camper van or boat) or as storage space for private individuals and businesses. Our storage tents and industrial tents can be used as practical workshops and can also accommodate your machinery, equipment and goods. Farmers can use our field shelters and arched shelters as a tractor shelter or for animal feed. As for our container shelters, the width and height of these professional structures are particularly popular as work and storage space on building sites.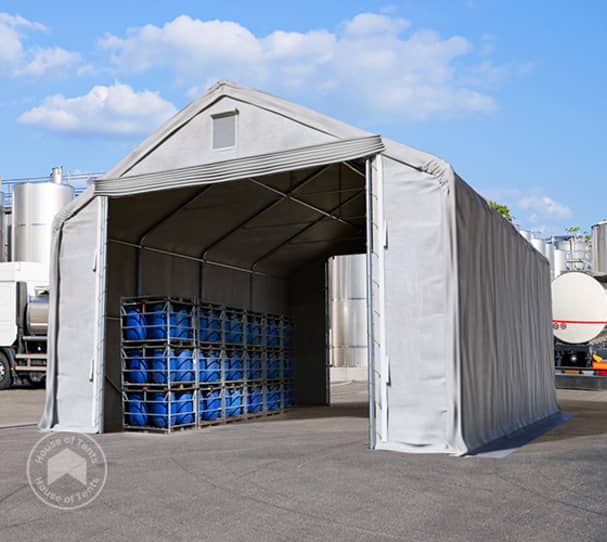 Professional quality greenhouses, raised beds & garden sheds
To meet all the needs of the amateur or professional gardener, we now offer garden greenhouses and other garden sheds from the premium brand GFP. Among our products, you can choose a raised garden bed for planting your own fruit and vegetables or a tomato greenhouse, ideal for a balcony or terrace. With a classic garden greenhouse or a lean-to greenhouse, you can look after your crops and protect them in summer and winter. Garden sheds are essential for any gardener. With our designer garden sheds and compact garden cabinets, tools and other equipment can be stored neatly and easily within easy reach.