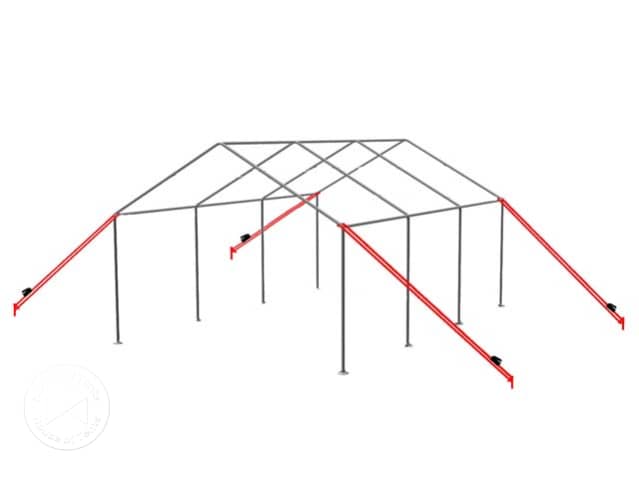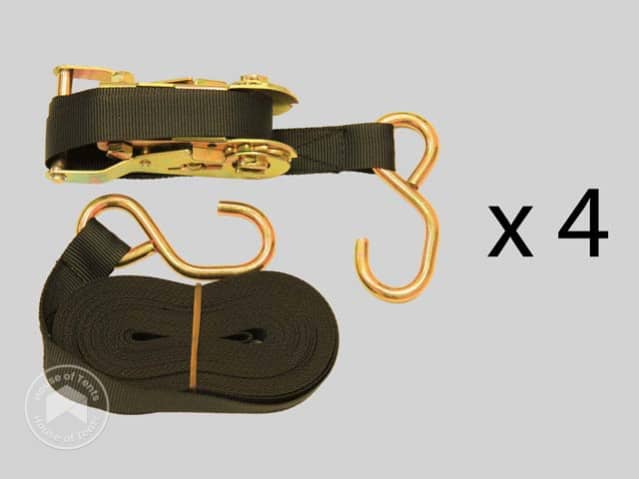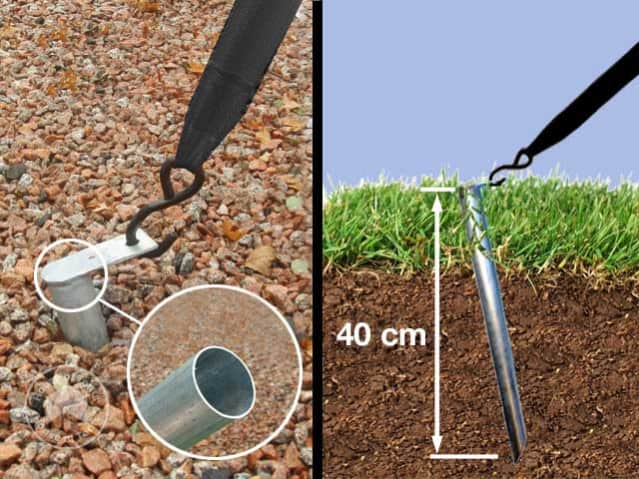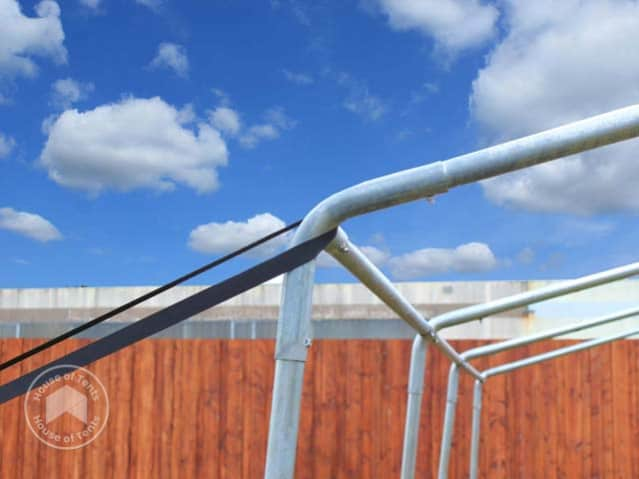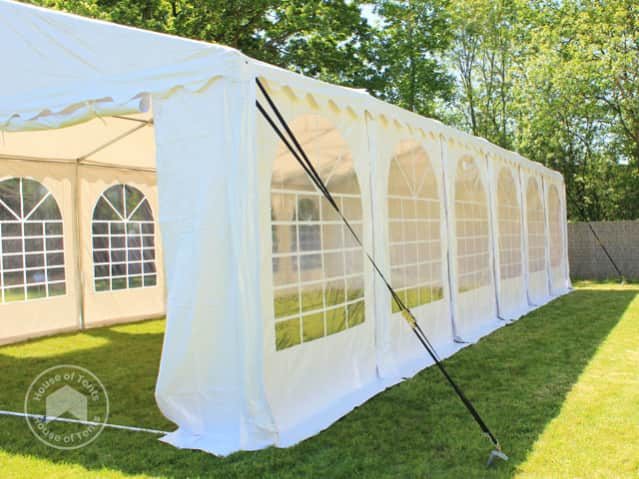 * Product may differ in size and colour from the image.
Tie down kit with 4x10 m tension belts + pegs (for soft grounds)
Calculate delivery costs now

In stock, direct dispatch: 2 - 3 working days for mainland delivery
Buying tips and enquiries
This accessory is an important safety-enhancing addition for anchoring tents. It increases the stability many times over and thus reduces the risk of wind and weather damage. The tie down set is suitable for soft surfaces such as sand, lawn or gravel. It consists of robust, 40 cm long ground stakes, approx. 10 m long tensioning straps, ratchet tensioners and a carrying bag. The stakes have a hollow centre and can be inserted deep into soft soils. The hollow centre fills with the ground and is therefore particularly firm in the soil. The tensioning straps are made of extra strong fabric and are attached to the ground anchors via the ratchet tensioners. The tie down kit is delivered in a practical carrying bag - ideal for convenient transport and safe storage. The tie downs are suitable for all tents avaialble in our shop.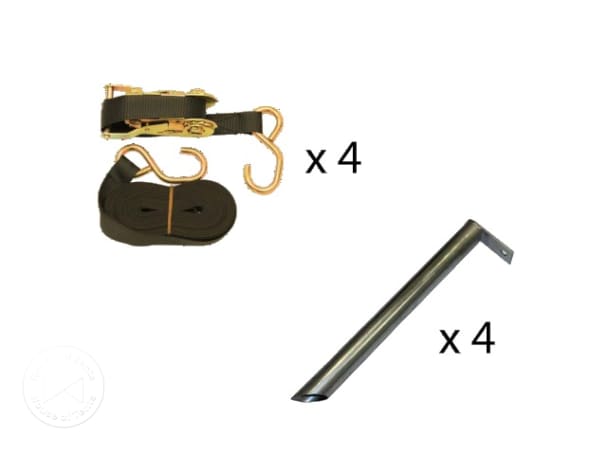 * Product may differ in size and colour from the image.
4x Tension belt straps, each 10 m in length

4x ratchets

4x 40 cm ground stakes

1 x Carrying bag
First drive the pegs into the ground with a hammer at some distance from the corners of the tent. The distance should be chosen so that the tensioning ropes run at an angle of ca. 45° to the ground after they have been attached. Then the tensioning straps are attached to the corners of the tent construction at the height of the eaves. The tensioning straps are tensioned via the ratchet tensioners and the tent is fixed to the ground.
Features
Deep anchoring on soft ground - optimum safety and high stability for tents.

High quality - durable and robust materials

Quick assembly and easy readjustment due to high-quality ratchet tensioners