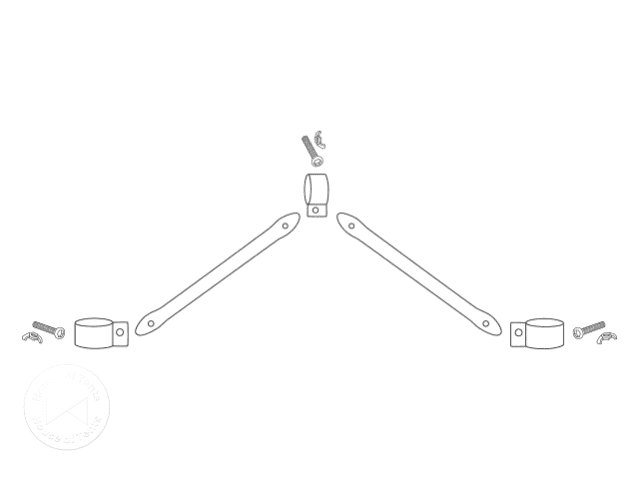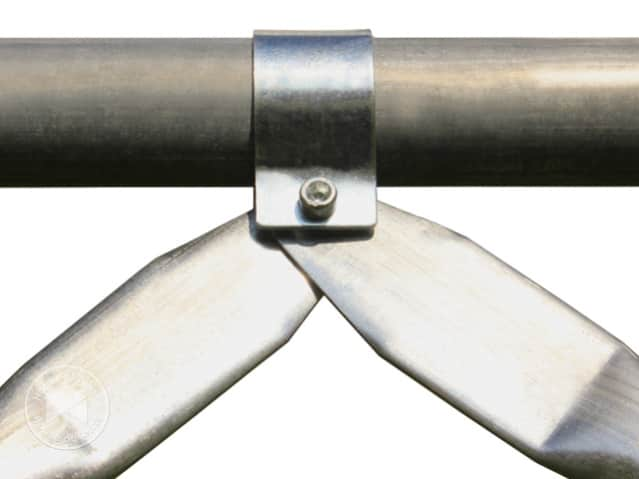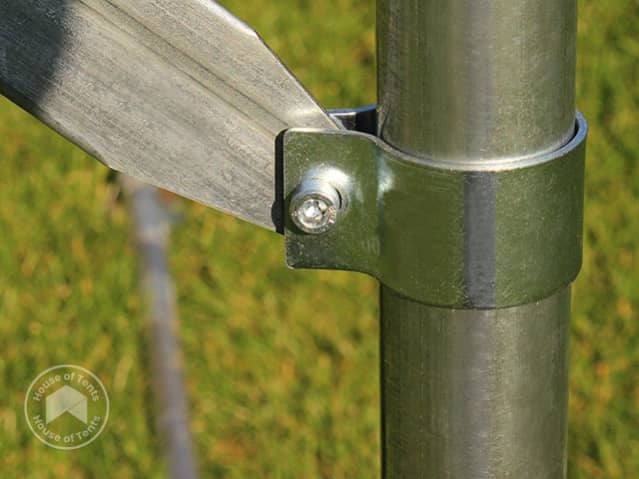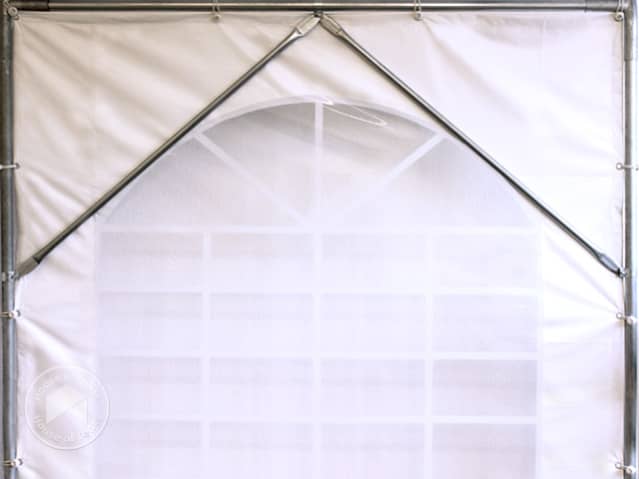 * Product may differ in size and colour from the image.
Side bracing set for marquees and storage tents
Calculate delivery costs now

Special stock, please contact our customer service. Please note that higher costs may occur.
Buying tips and enquiries
Increase the stability of your tent with this set suitable for bracing at 4 points: braces are attached in the side sections adjacent to the corners and absorb loads such as wind that act on the tent. Strengthen the entire tent structure and protect the canvas: the side bracing set increases the structural stability of your tent. Both the poles and the tarpaulin are strengthened and are thus more resistant to the weather. The set is suitable for marquees and storage tents of type: PE tent, Economy and Premium. It is made of robust steel and consists of 12 pipe clamps, 8 poles, screws and wing nuts. The assembly can be carried out quickly: To do this, simply attach the 4 side braces to the side tent poles between the upright legs and the roof pole.
Fully galvanised, corrosion-protected steel

Dimensions steel rods:

Diameter: 25 mm
Length: 1305 mm

Easy assembly via pipe clamps