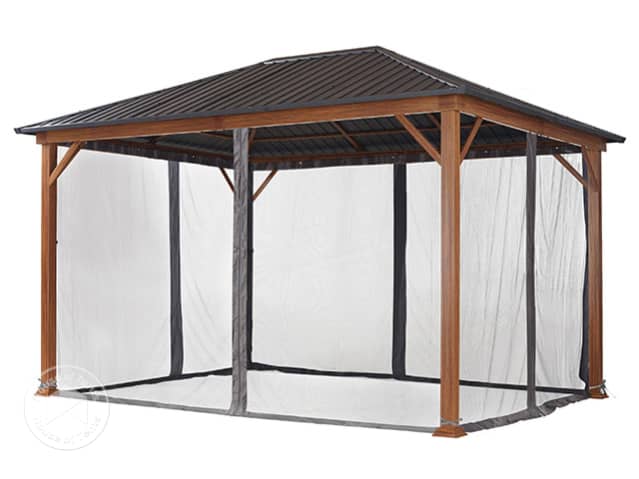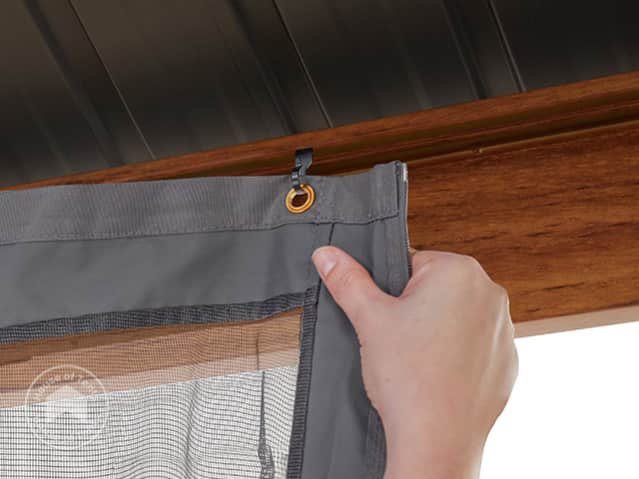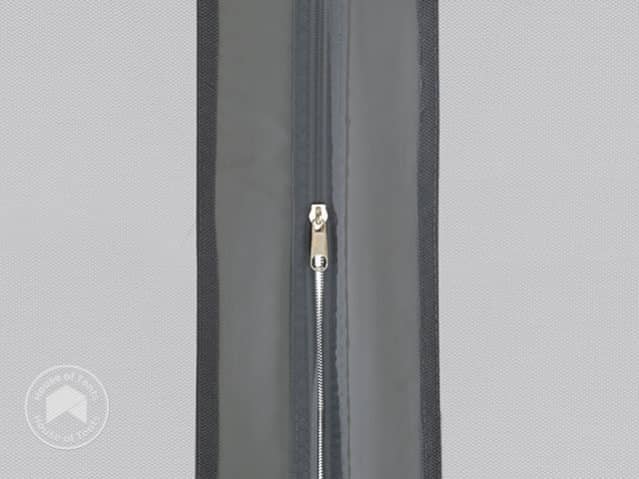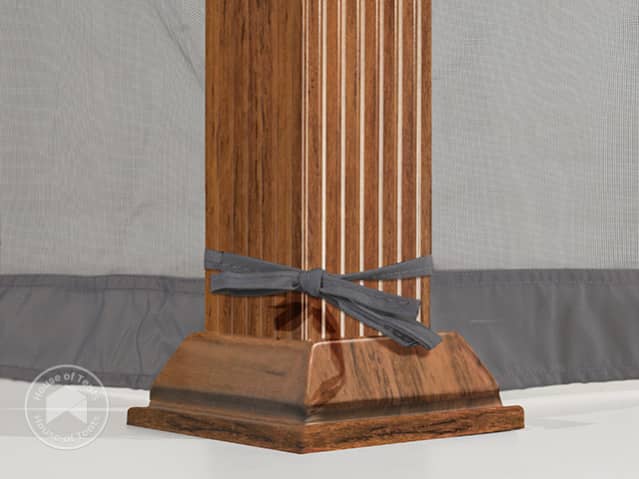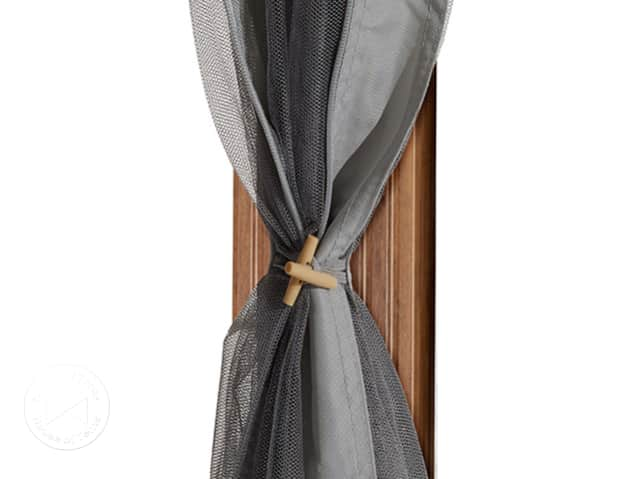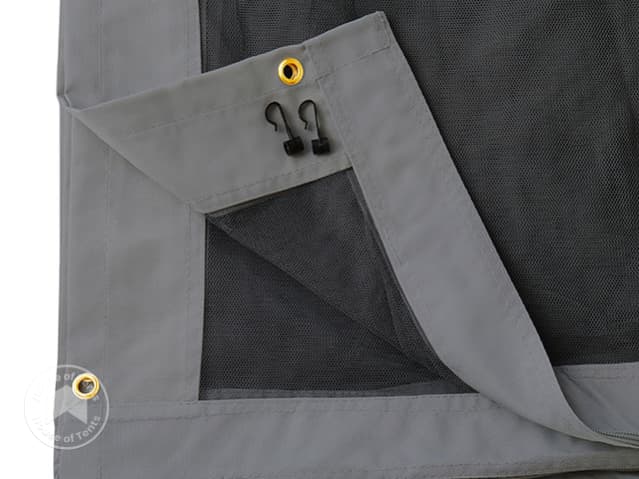 * Product may differ in size and colour from the image.
Mosquito net (4-piece) for garden gazebo Forest Superior 3x4m, loft grey
Forest
Superior (Hardtop - Steel)
Calculate delivery costs now

In stock, direct dispatch: 2 - 3 working days for mainland delivery
Buying tips and enquiries
Simply say no to uninvited guests in your garden gazebo. Especially in summer, when you want to enjoy the evenings relaxing in your garden, mosquitoes and midges are extremely annoying and their bites unpleasant. Thanks to the 4-piece mosquito net, you can protect yourself against such bites. All four mosquito side panels can be easily connected to each other with a practical zip, so that they enclose the entire pavilion. They can be attached to the curtain rail within minutes. Of course, you can also leave the mosquito side panels open or open them partially - simply decide according to your wishes and comfort! But one thing is for certain: the mosquito net not only keeps uninvited guests out, but is also a real eye-catcher. Matching the wooden look of your garden gazebo, the mosquito net fits perfectly into your garden idyll and is wonderfully decorative. The fine mesh also allows sufficient fresh air and daylight to enter your gazebo.
4 side walls with mosquito net

Dimensions mosquito nets: ca. 3 m / length: ca. 4 m
Material: 100% polyester
Attachment to curtain rail
Attaching materials are included in delivery
To open, 4 zips in the middle of each panel
Enclose the entire gazebo

If the garden gazebo has a double-running curtain rail, closed side panels can also be used together with mosquito side panels.