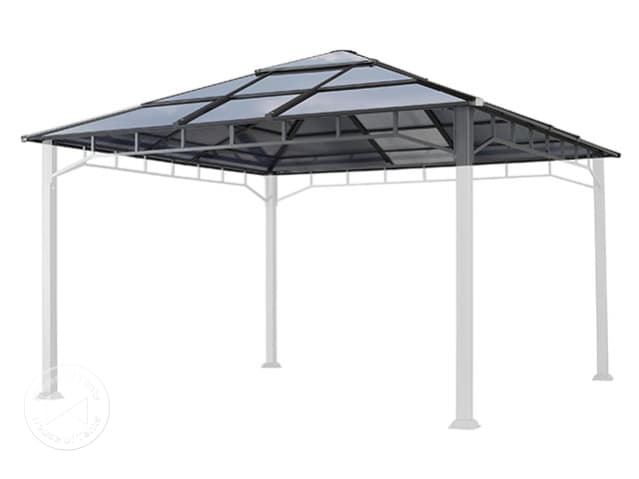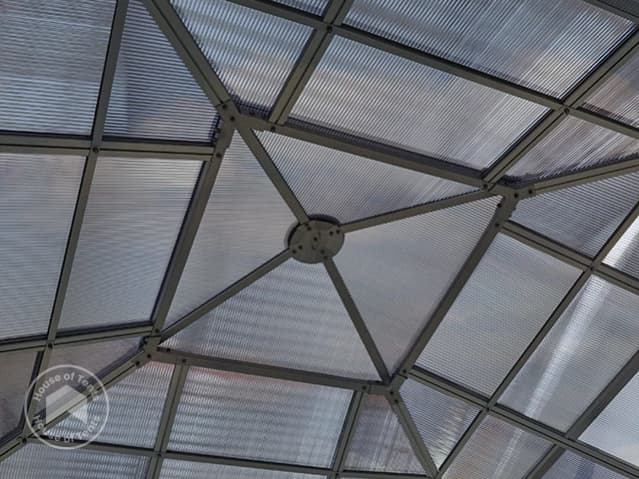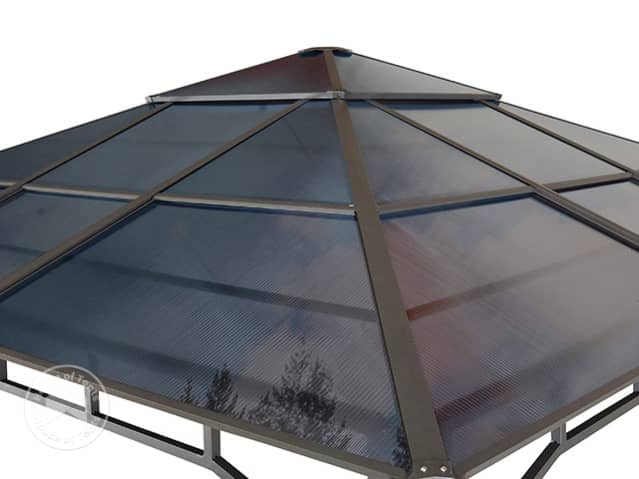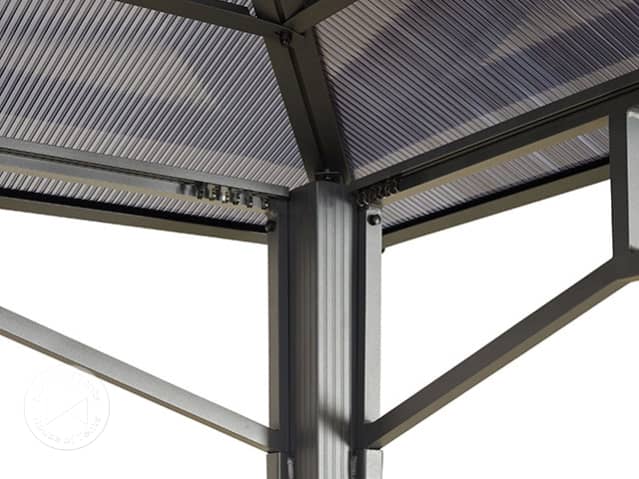 * Product may differ in size and colour from the image.
Replacement roof for garden gazebo Sunset Deluxe 4x4m, Hardtop
Calculate delivery costs now

In stock, direct dispatch: 2 - 3 working days for mainland delivery
Buying tips and enquiries
Give your Sunset Deluxe garden gazebo maximum protection in wind and rain - with the help of a new hardtop roof. The hardtop roof consists of 8 mm thick polycarbonate panels. A material that stands out for its dimensional stability, strength and rigidity. In addition, polycarbonate is highly heat-resistant, so that the hardtop roof has a UV protection of 50+. Spend many garden hours in your Sunset Deluxe garden gazebo and don't worry about the weather. Thanks to the high-quality, grey-tinted polycarbonate panels, your gazebo not only becomes a 100% waterproof and UV-resistant garden oasis, but also a year-round gazebo. The roof can remain outside all year round - even in snow. The translucent double web panels also allow a lot of light to enter the pavilion, so you benefit from a bright and light-flooded ambience. And if you would like to decorate your pavilion with even more light, you can attach your lamps or fairy lights to the integrated hooks. Make yourself comfortable in your garden gazebo!
8 mm thick, weather-resistant polycarbonate sheets

Translucent bronze-coloured double web panels
Can be used all year round - max load-bearing 80 kg/m²
100% waterproof
High UV protection of 50+
Pleasant light diffusion
Integrated hook for attaching lighting or decoration
Easy to install

Included in delivery

Polycarbonate twin-wall sheets (28 Pieces)
Assembly instructions