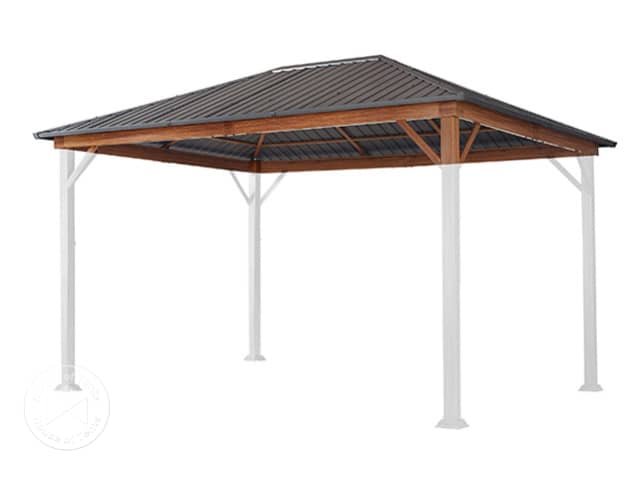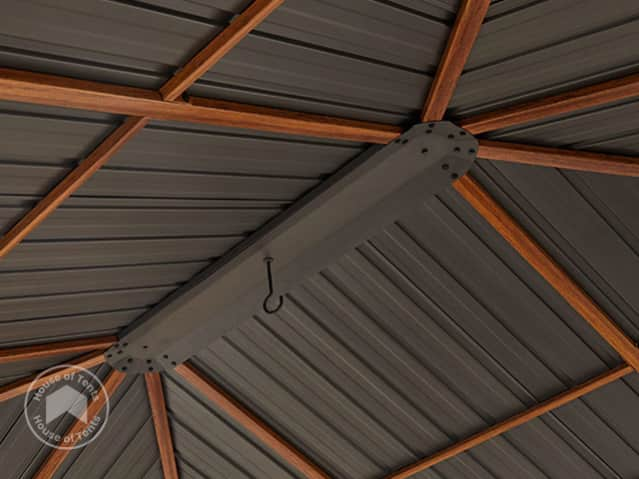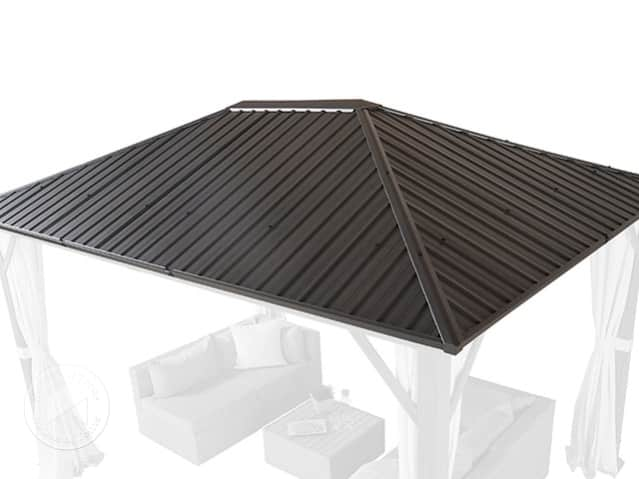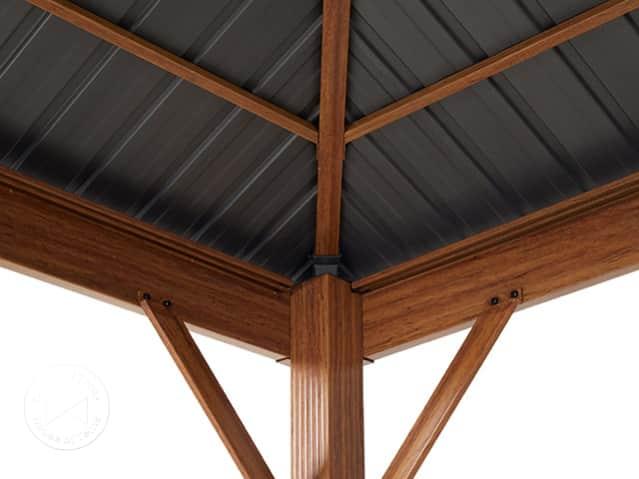 * Product may differ in size and colour from the image.
Replacement roof for garden gazebo Forest Superior, 3x4m
Calculate delivery costs now

In stock, direct dispatch: 2 - 3 working days for mainland delivery
Buying tips and enquiries
Upgrade your Forest Superior garden gazebo with a perfectly fitting replacement roof! The Forest Superior garden gazebo is a real eye-catcher in the garden thanks to its oak look. And it's not just the natural and extremely appealing appearance that is convincing about this gazebo model, but also the quality of the roof. Unlike the other House of Tents garden gazebos, this roof is made of steel. Steel already has a high dead weight and therefore gives the Superior garden gazebo roof a high level of stability. The roof panels are made of 0.5 mm galvanised steel. You benefit here in particular from a fundamental product characteristic: durability. Unlike tarpaulin roofs, you can leave the hardtop roof outside all autumn and winter without having to dismantle or store it. The Forest Superior garden gazebo is therefore ideal as a year-round gazebo that defies wind and weather! Please note that you can only retrofit your Forest Superior garden gazebo with an exact-fit replacement roof from our shop - the frame of this gazebo cannot be combined with roofs from other suppliers. Also, these roof panels are only suitable for Forest Superior garden gazebos and cannot be used for other gazebo lines or qualities.
Roof panels made of weather-resistant, 0.5 mm galvanised steel

Can be used all year round
100% waterproof

Included in delivery

Roof panels made of steel (24 Pieces)
Assembly instructions