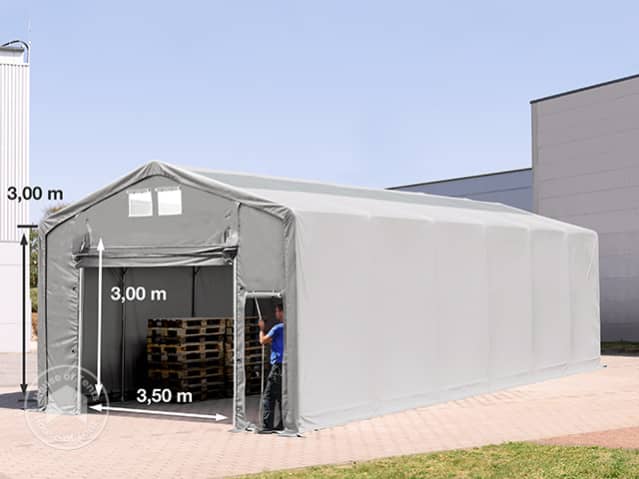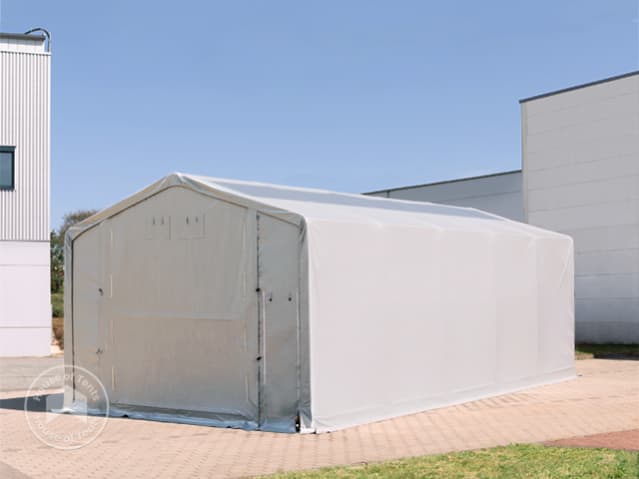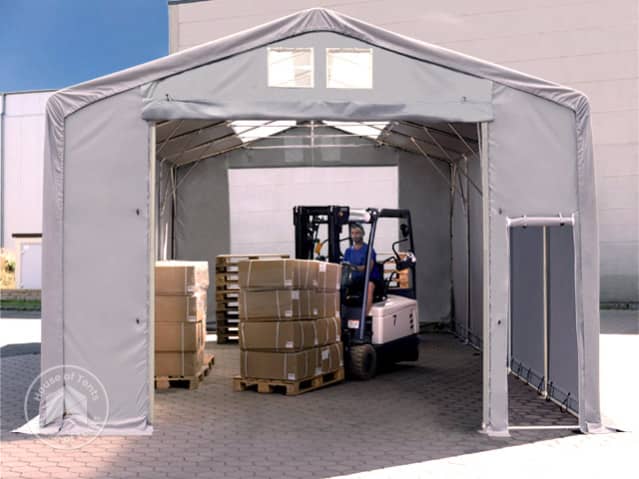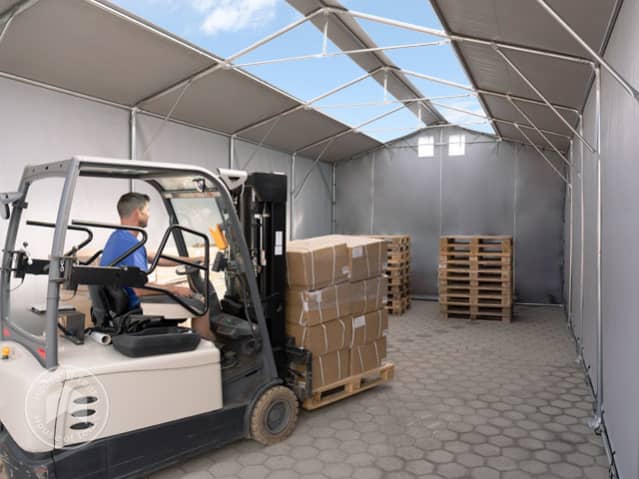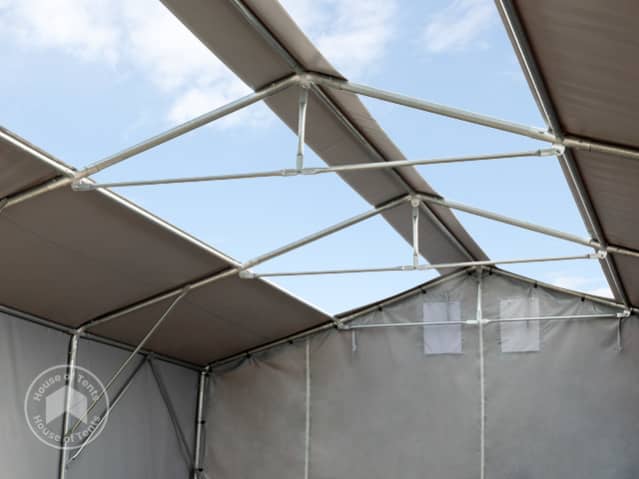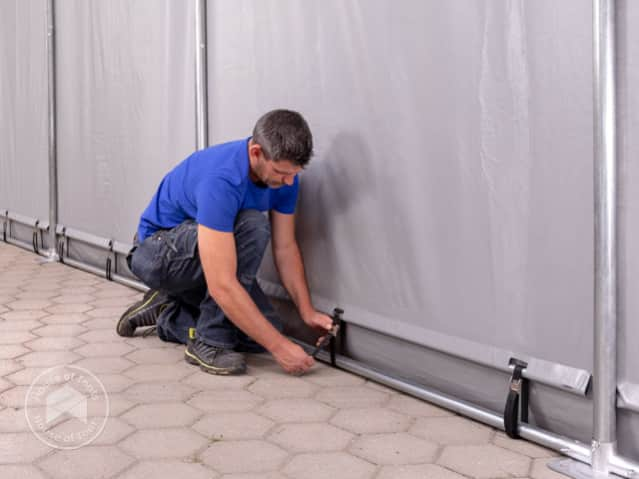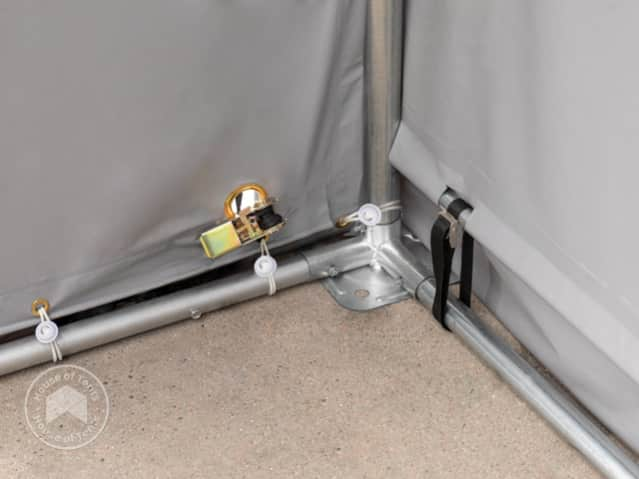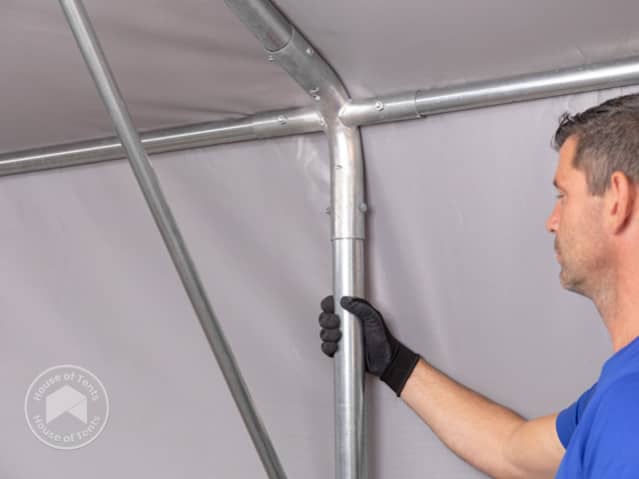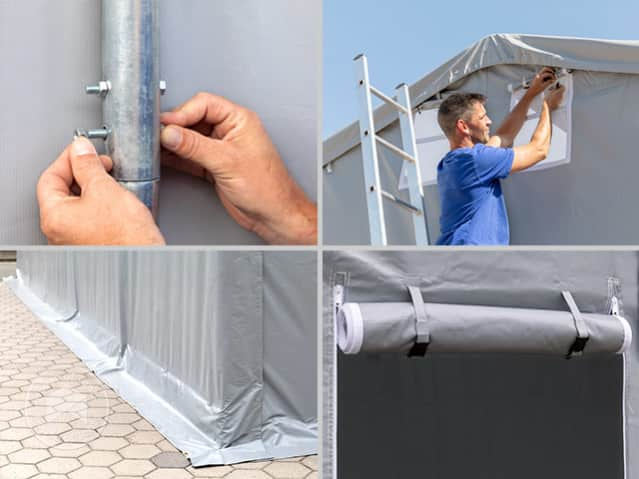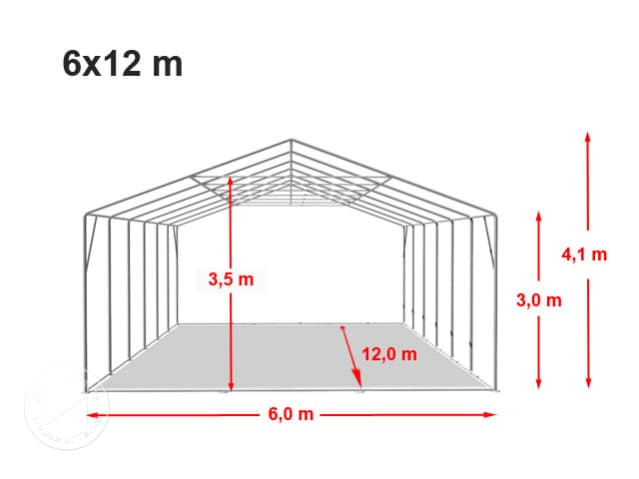 * Product may differ in size and colour from the image.
6x12m - 3.0m Sides PVC Industrial Tent with pull-up gate and skylights, PVC 850, grey without statics package
large, fast-opening pull-up gate

very tear-resistant PVC tarpaulin 850, with skylights

robust steel frame

optional safety statics set

eaves height 3m
without statics package
statics package (concrete anchors)
statics package (soft ground anchors)
Calculate delivery costs now

Available for dispatch 12.12.2023
Delivery dependent on availability: 7 - 12 working days for mainland delivery
Buying tips and enquiries
The Outlander industrial tent:
foundation not needed - the perfect, flexible large garage!

very durable and stable - ideal for long-term use!

protects from wind & rain - simply the best outdoor storage!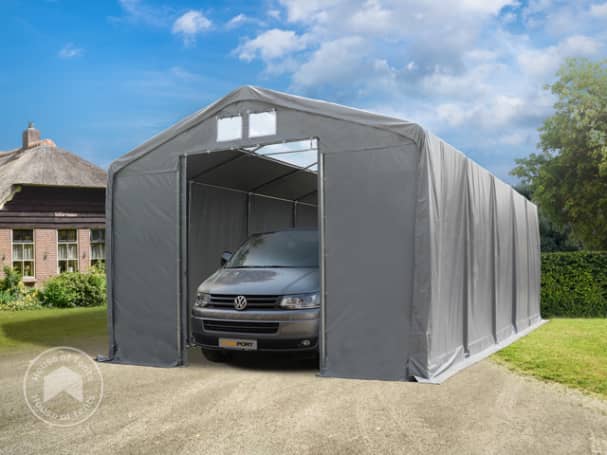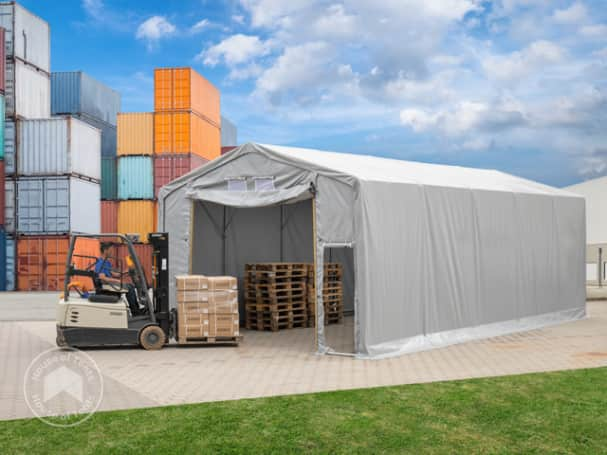 * Product may differ in size and colour from the image.
| | |
| --- | --- |
| Area | ca. 6.00 m x 12.00 m = 72.00 m² |
| Width | ca. 6.00 m |
| Length | ca. 12.00 m |
| Eaves height | ca. 3.00 m |
| Ridge height | ca. 4.10 m |
| Leg spacing (max. side entrance width) | ca. 2.00 m |
| WxH Door 1 | ca. 3.50 x 3.00 m |
| WxH Door 2 | ca. 4.00 x 3.30 m |
| WxH Personnel entrance | ca. 0.75 x 2.00 m |
| Number of boxes: | 16 |
| Longest side: | ca. 194 cm |
| Total Weight: | ca. 469.19 kg |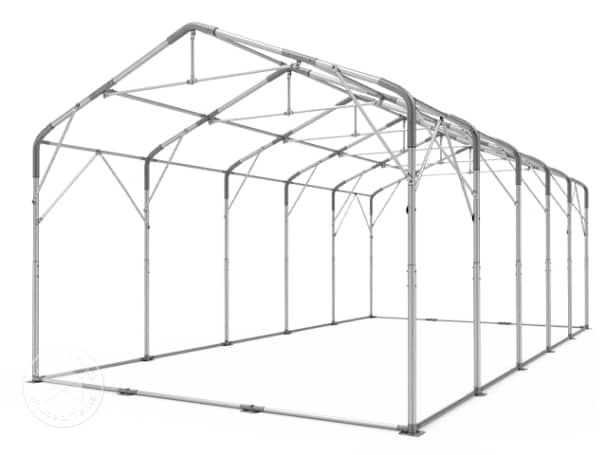 1
2
3
4
5
6
* Product may differ in size and colour from the image.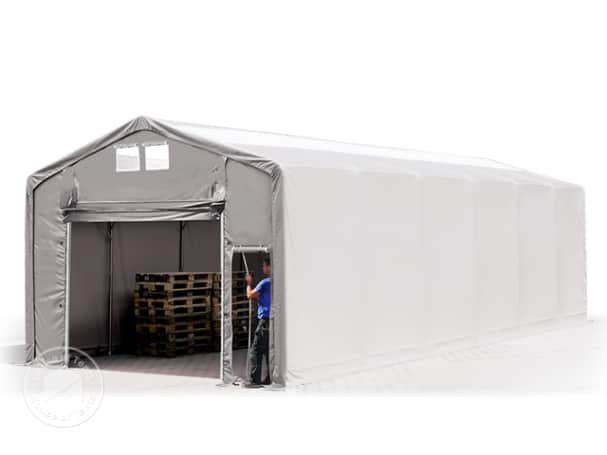 1
2
3a
3b
4
5
* Product may differ in size and colour from the image.
2
Roof tarpaulin with skylights
3b
Gable end with standard zip gate
5
Tarpaulin tensioning system
In many cases, no building permit is required

simple assembly thanks to detailed assembly instructions and marked components

download instructions / instructions for the entrance now

for erecting the construction we recommend: 1 lifting device with a lifting height of at least 3.5 m (forklift, wheel loader, etc.)

for assembly we recommend: 1 rolling scaffold, scissor lift, etc. with a lifting height of at least 3.5 m

Standard tools are sufficient for assembly
steel frame with bolts that pass through all elements, ground bar & roof supports

1 single-piece roof tarpaulin

1 gable wall with pull up gate

1 gable wall with zip gate

full steel ground stakes, ca. 60 cm long

guy ropes & bungees

step by step assembly instructions

assembly tool
Safety instructions
Wind and snow loads have not been tested for the tent.

Ensure the tent is assembled correctly, and in case of snowfall clear snow from the roof immediately. In case of wind, you are advised to use our tie down kit. In case of strong winds and heavy snowfall we recommend temporary disassembly.

Alternatively, ask for our safety plus package for the OUTLANDER line to get the static calculation for wind and snow load limits.

Keep the tarpaulin away from all heat and open fire sources.

Please observe the safety information included with the assembly instructions.
*25
According to the standard "DIN EN ISO 13934-1", the tearing strength is determined in a stretch test using a 5 cm wide strip sample of the tarpaulin. The specified value thus indicates the tearing force per 5 cm of tarpaulin width (in the lengthwise direction).