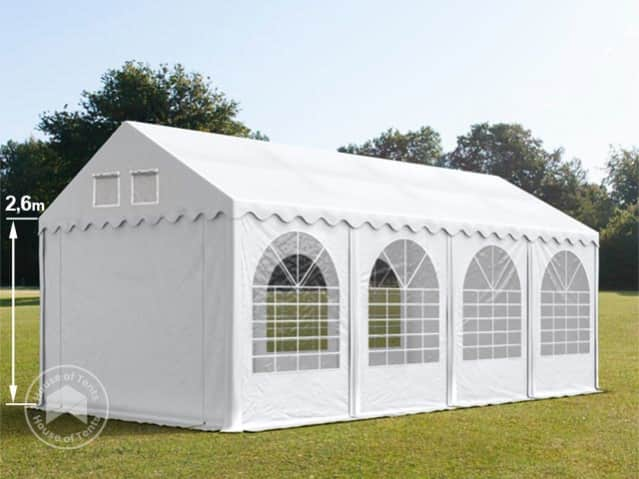 Sale products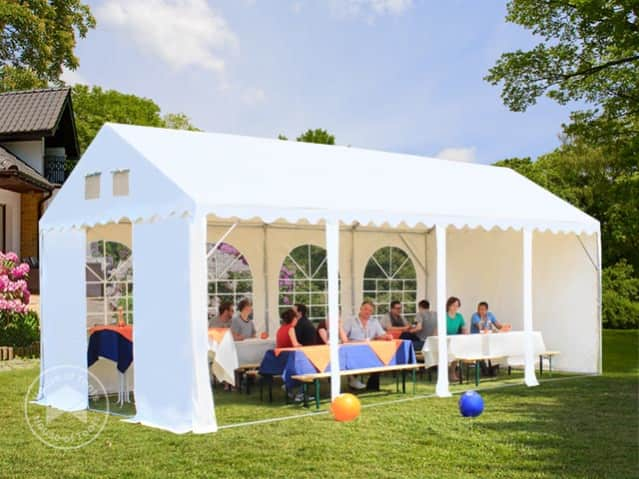 Sale products
Sale products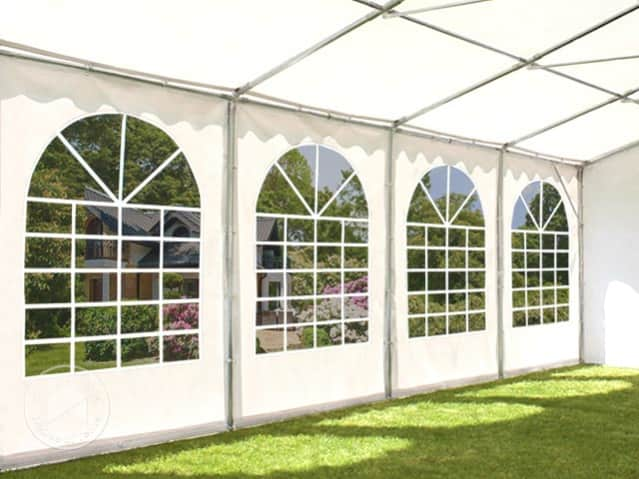 Sale products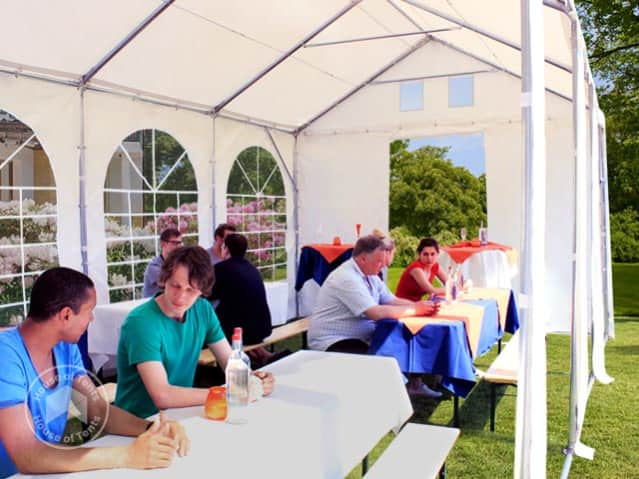 Sale products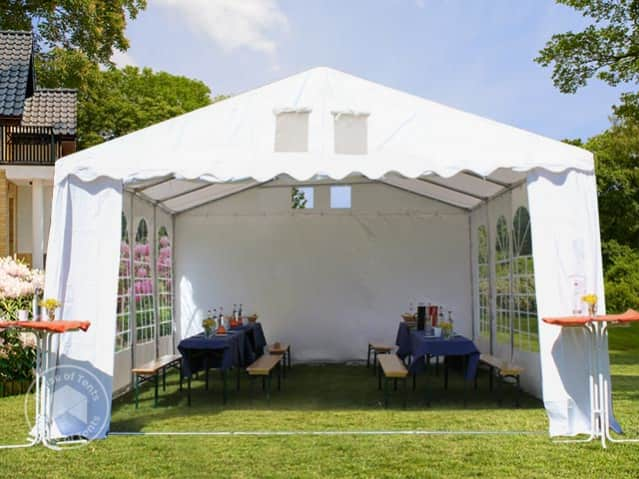 Sale products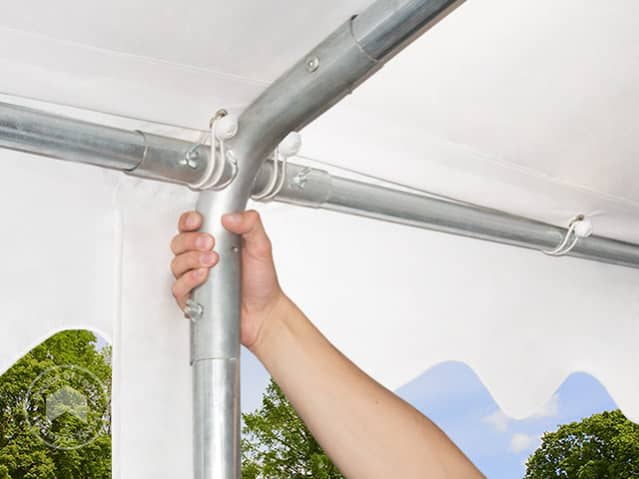 Sale products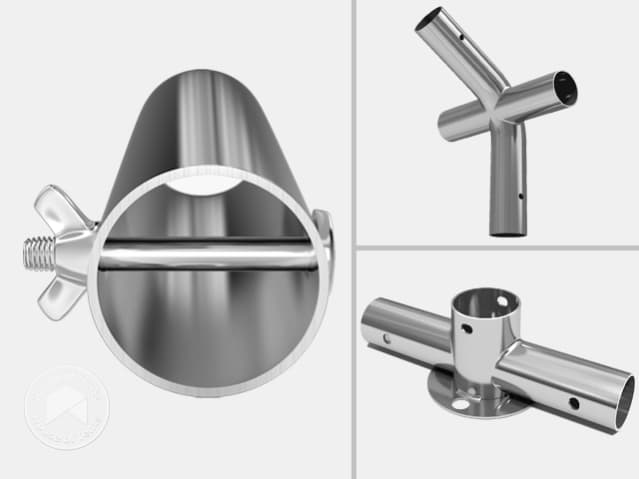 Sale products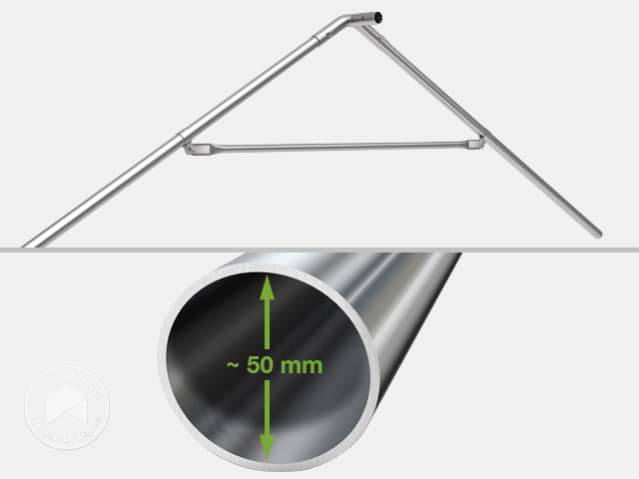 Sale products
Sale products










* Product may differ in size and colour from the image.
3x8m 2.6m Sides Marquee / Party Tent w. ground frame, PVC 1400 fire resistant, white
extra robust: thanks to additional 3-fold roof supports & corner braces

incl. ground bar for high stability

extremely robust PVC tarpaulin 1400 thanks to strong inner mesh

certified fireproof

practical extra height: side height 2.6m
Calculate delivery costs now

In stock, direct dispatch: 2 - 3 working days for mainland delivery
Buying tips and enquiries
Offers enough space for
ca. 48 people standing

ca. 34 people seated on chairs arranged in rows

ca. 24 people seated at 3 trestle tables (ca. 2m long)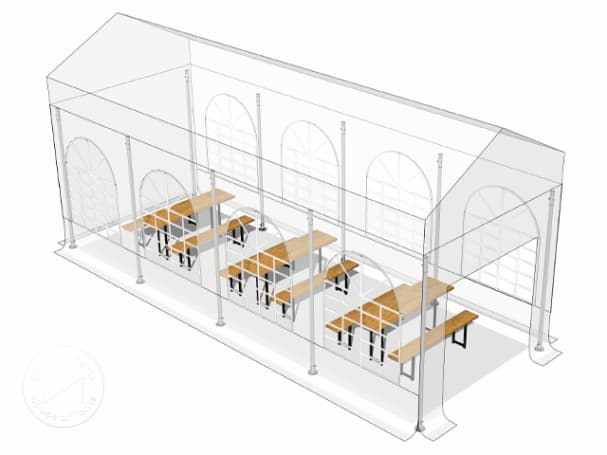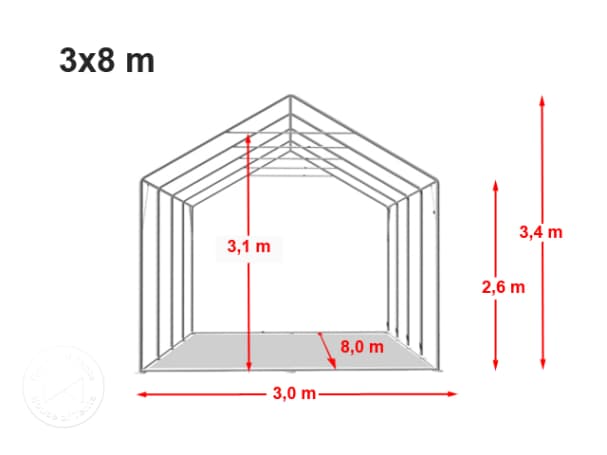 | | |
| --- | --- |
| Area | 24 m² |
| Side wall height | 2.60 m |
| Ridge height | 3.40 m |
| Number of zip entrances | 2 |
| Entrance 1 WxH | 2.00 x 2.60 m |
| Entrance 2 WxH | 1.00 x 2.60 m |
| Side wall panels LxH | 2.00 x 2.60 m |
| Number of boxes: | 9 |
| Total weight: | 193 kg |
| Longest side: | 194 cm |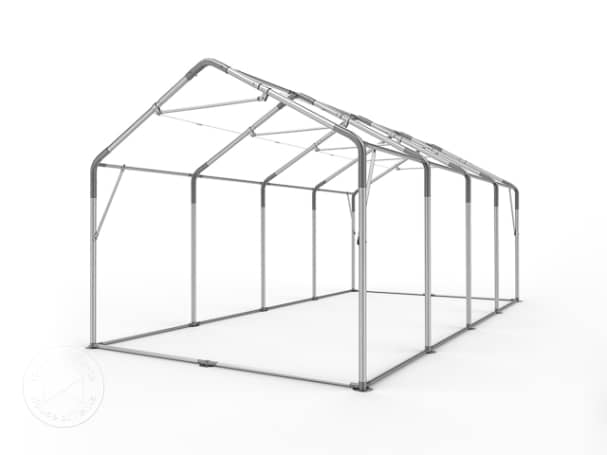 1
2
3
4
5
* Product may differ in size and colour from the image.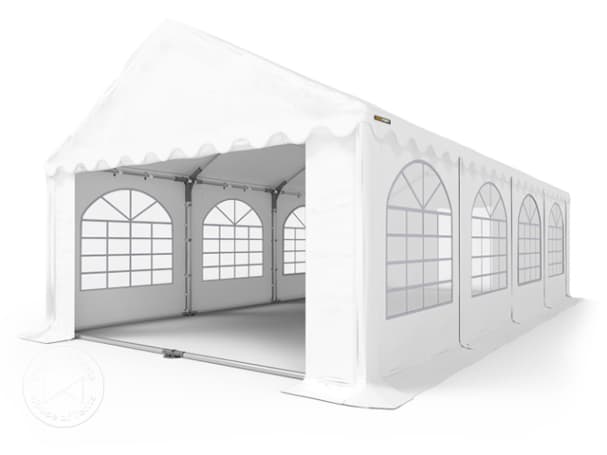 1
2
3
4
5
6
* Product may differ in size and colour from the image.
assembly with 3 people

in 1.5 hr(s) on average
Download the instructions now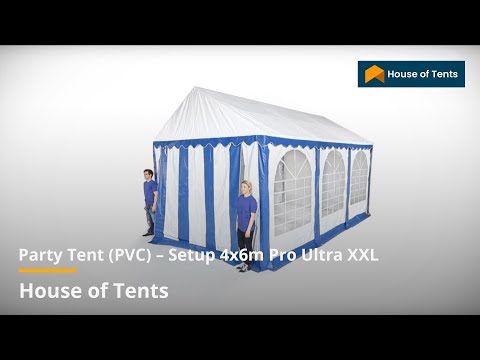 * Video shows assembly sequence, product may differ in size and colour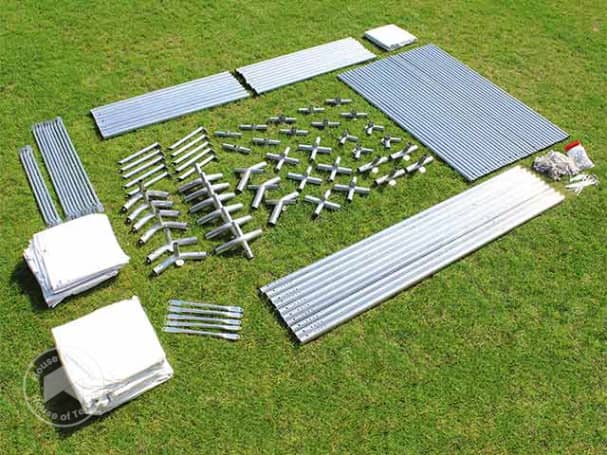 * Product may differ in size and colour from the image.
steel frame with bolts that pass through all elements

PVC tarpaulin set, made up of:

1 single-piece roof tarpaulin
2 gable panels
8 side panels

bungees

ground anchors for soft grounds

guy ropes

step-by-step assembly instructions

assembly tool
Safety instructions
Wind and snowloads have not been tested for this tent.

Ensure the tent is assembled correctly and, in the event of light snowfall, remove snow from the roof immediately. In case of wind, you are advised to use our tie down kit. In case of strong winds and heavy snowfall we recommend temporary disassembly.

Alternatively, enquire about the Safety Plus package for tents with a side height of 2.6 m or more, in order to obtain guaranteed wind and snowload capacities.

Please observe the safety information included with the assembly instructions.
*1
Our original price in this shop including 20% VAT.
*9
Products with window elements are exempt. The window material is flame retardant and dissolves in a controlled way in order to let oxygen into the tent in case of emergency.
*25
According to the standard "DIN EN ISO 13934-1", the tearing strength is determined in a stretch test using a 5 cm wide strip sample of the tarpaulin. The specified value thus indicates the tearing force per 5 cm of tarpaulin width (in the lengthwise direction).