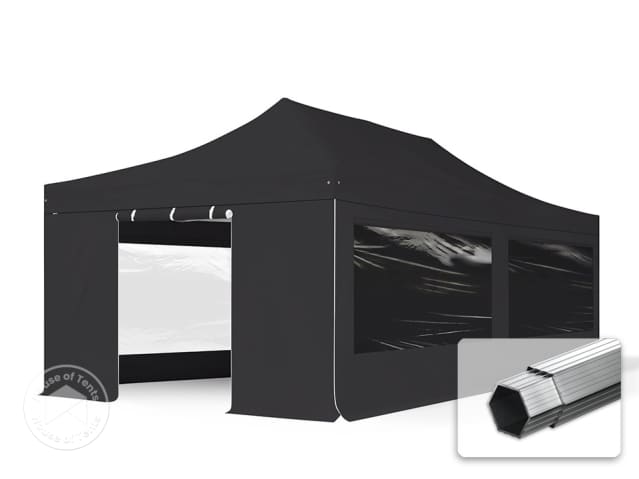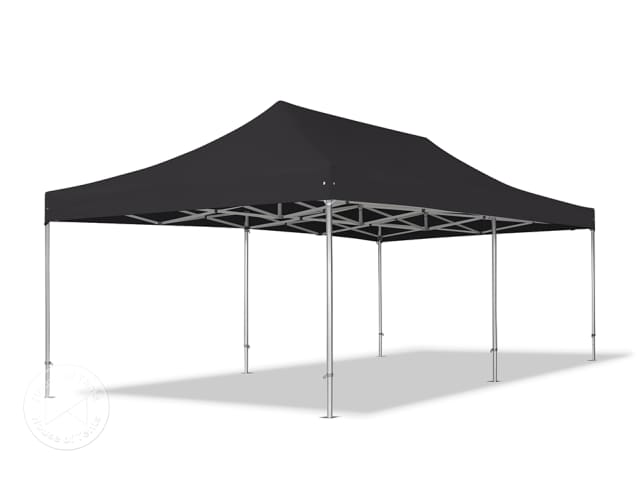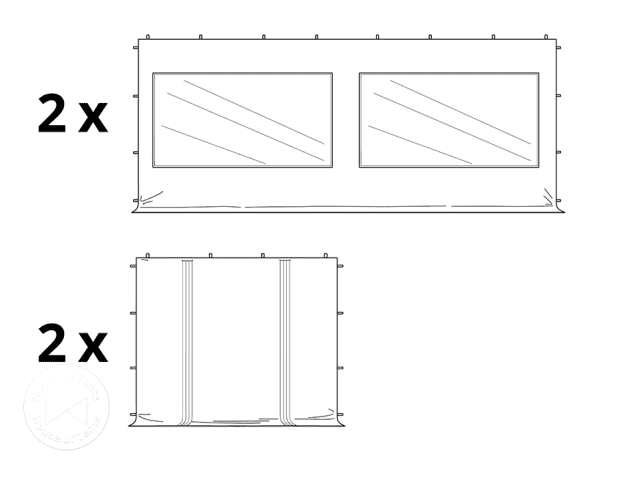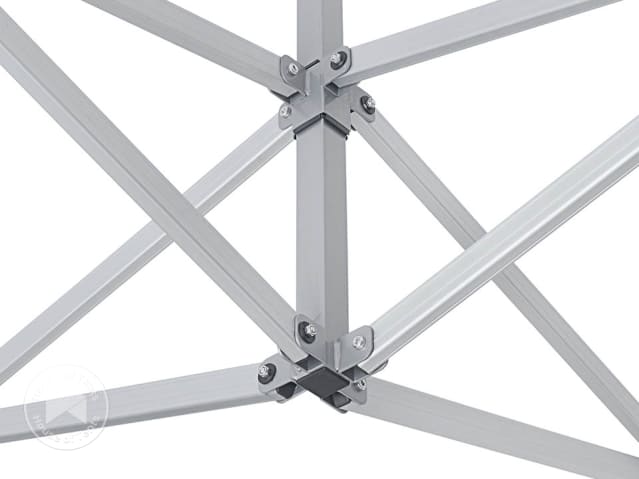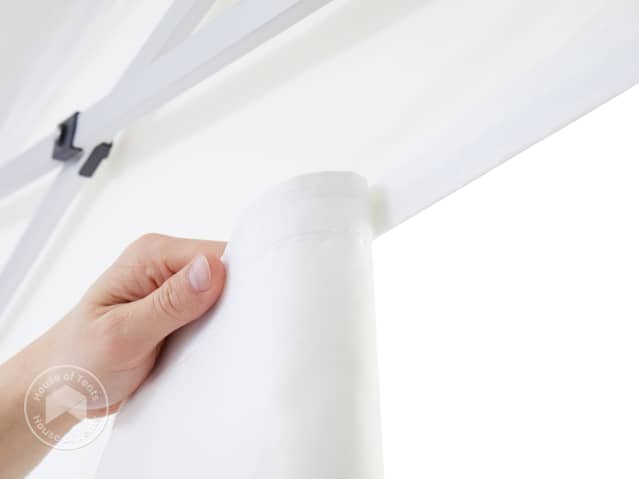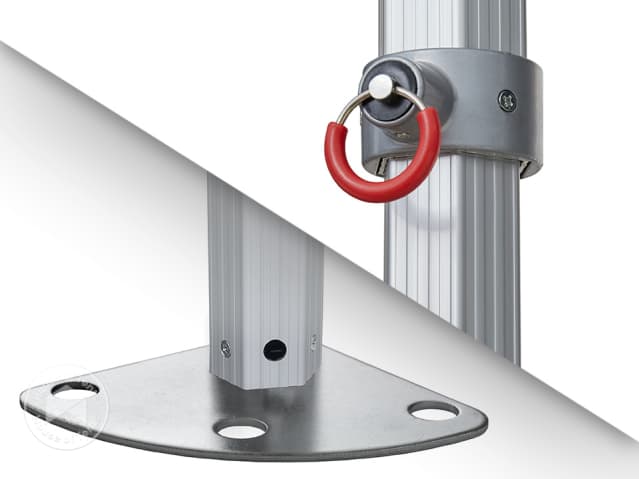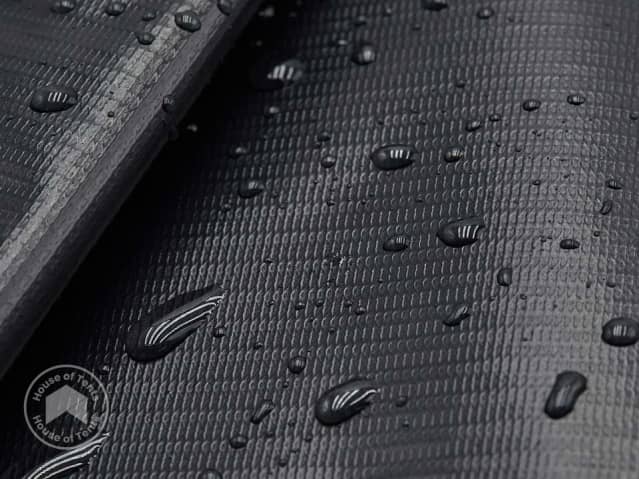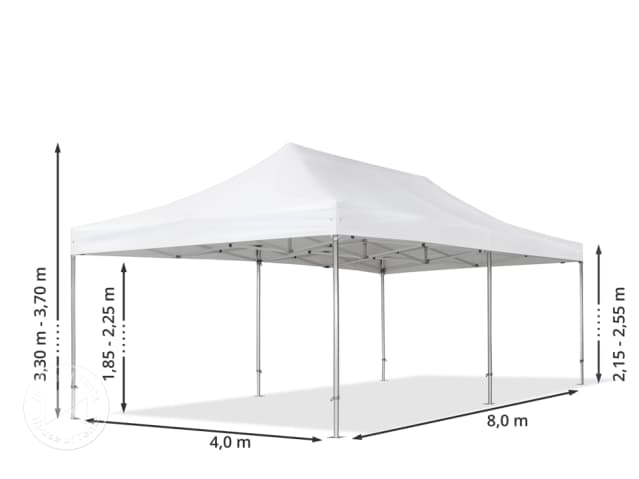 * Product may differ in size and colour from the image.
4x8m PVC 850 Pop Up Gazebo PROFESSIONAL Aluminium 50 mm, incl. Sidewalls with Panorama Windows, fire resistant, black
corrosion-free aluminium poles - legs made of ca. 50 mm thick hexagonal profile - brushed silver finish

particularly durable Long-Life PVC tarpaulin 850

certified fireproof

very sturdy and durable

the all-rounder: from casual to permanent use
Calculate delivery costs now

Special stock, please contact our customer service. Please note that higher costs may occur.
Buying tips and enquiries
Offers enough space for:
ca. 54 people standing

ca. 40 people seated at 5 trestle tables (ca. 2 m long) or

ca. 60 people seated on chairs arranged in rows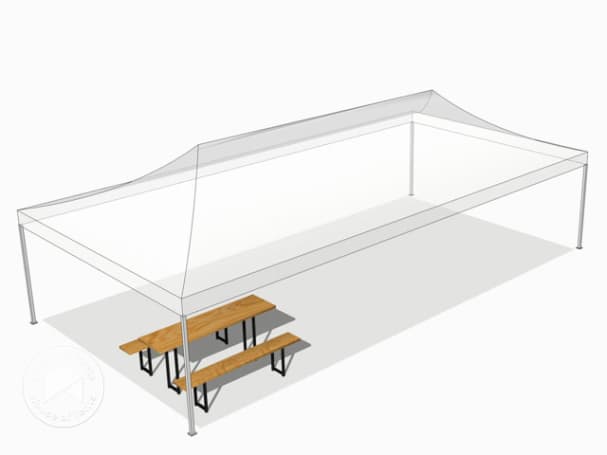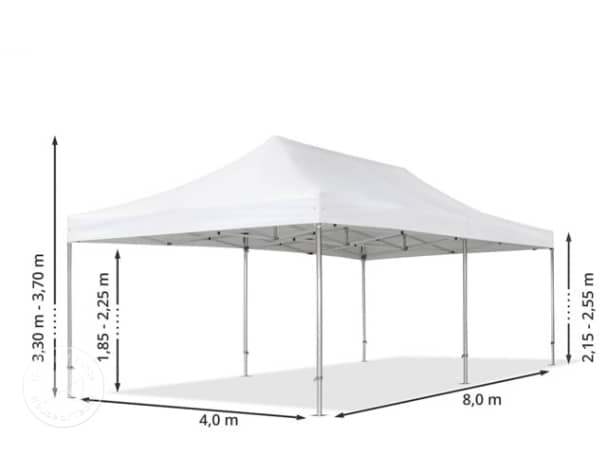 | | |
| --- | --- |
| Base | 4.00 m x 8.00 m = 32.00 m² |
| Adjustable side height | 2.15 m - 2.55 m |
| Ridge height | 3.30 m - 3.70 m |
| Number of entrances | 2 |
| Adjustable entrance height | 1.85 m - 2.25 m |
| Number of side panels | 4 |
| Number of boxes: | 3 |
| Longest side: | 2.1 m |
| Total weight: | 138 kg |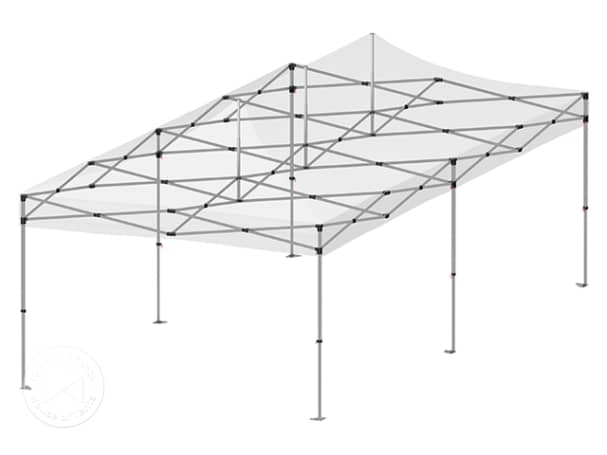 1
2
3
4
* Product may differ in size and colour from the image.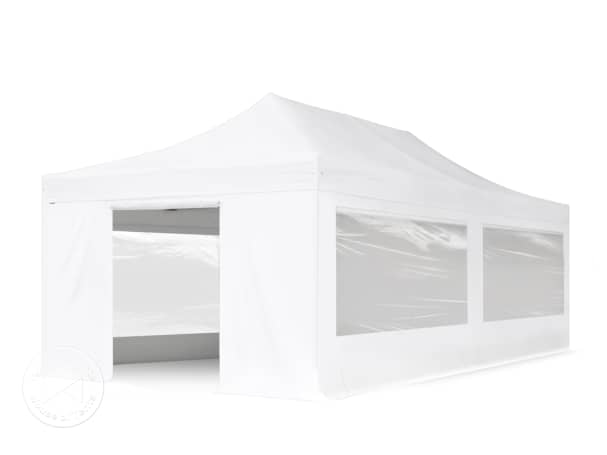 1
2
3
4
* Product may differ in size and colour from the image.
Can be assembled by 4 people

in 15 minutes on average
Download the instructions now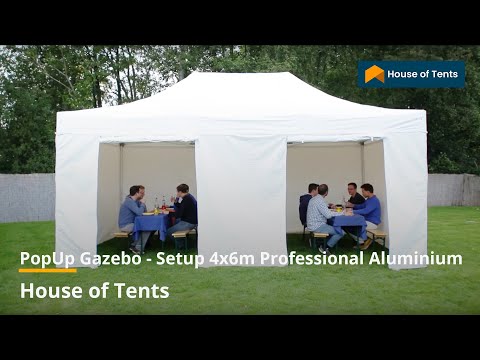 * Video shows assembly sequence, product may differ in size and colour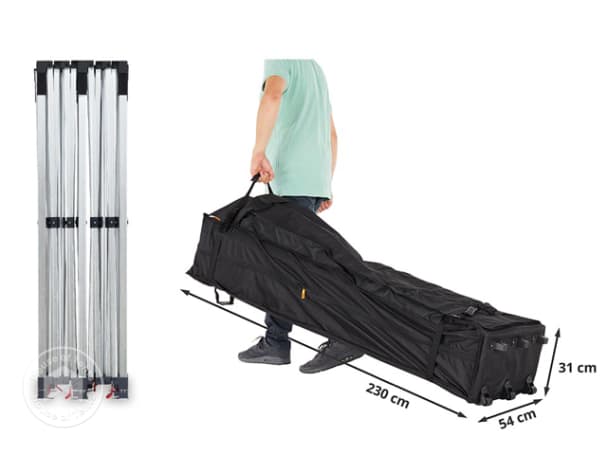 * Product may differ in size and colour from the image.
Aluminium frame

Roof tarpaulin

4 side panels including velcro for hanging

12 anchors & 4 guy ropes

Step by step assembly instructions

Carry bag:

for quick and easy transport
for simple storage
made of Oxford Material
with practical roller wheels
with extra outer storage pocket
Safety instructions
Wind and snow loads have not been tested for this gazebo.

Always ensure that the tent is assembled correctly. In the case of moderate snowfall clear the roof promptly, in the case of emerging wind, please use our tie down kit. In the case of strong winds and heavy snowfall or rainfall, we recommend the temporary disassembly of the Gazebo.

Always keep the tarpaulin away from heat sources and open flames.

Please observe the safety information in the assembly instructions.
*9
Products with window elements are exempt. The window material is flame retardant and dissolves in a controlled way in order to let oxygen into the tent in case of emergency.
*25
According to the standard "DIN EN ISO 13934-1", the tearing strength is determined in a stretch test using a 5 cm wide strip sample of the tarpaulin. The specified value thus indicates the tearing force per 5 cm of tarpaulin width (in the lengthwise direction).