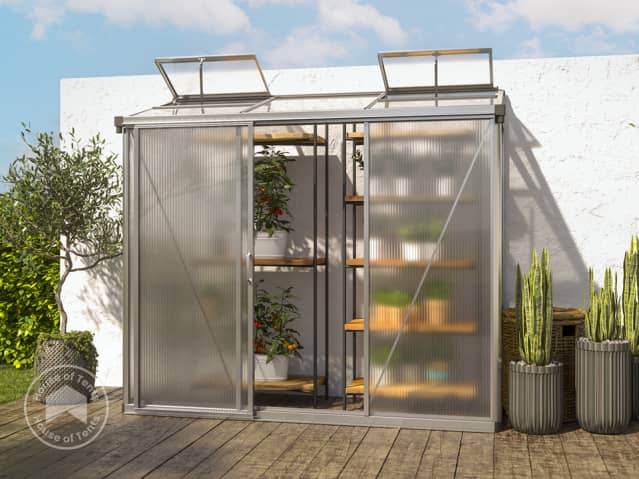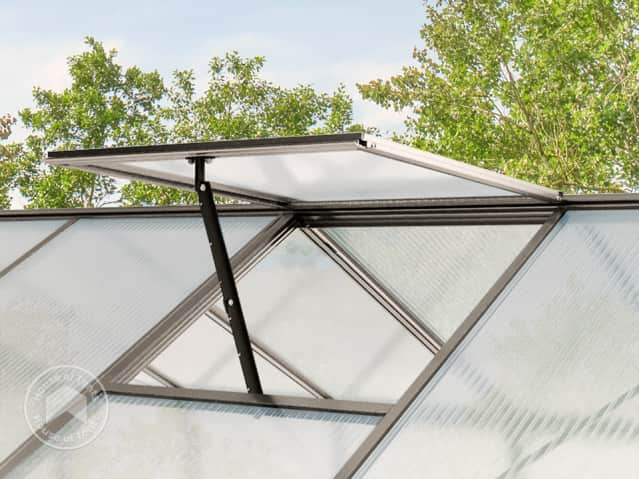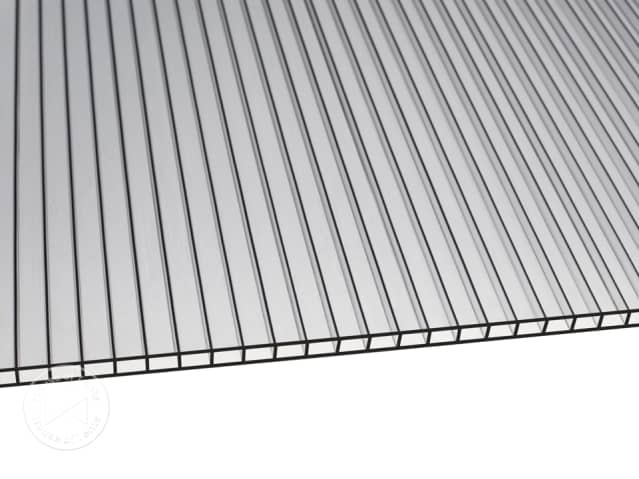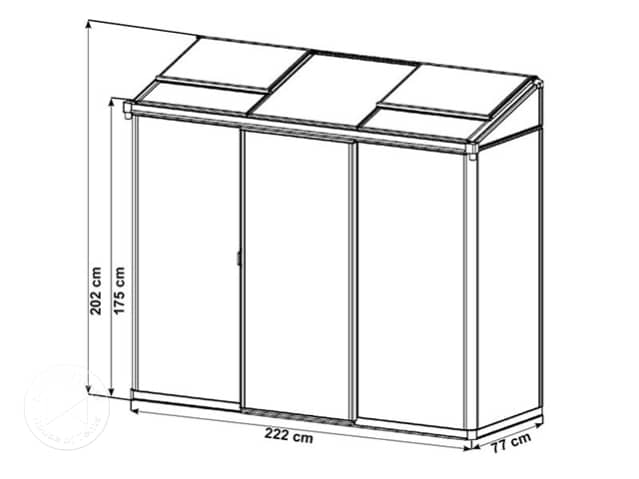 * Product may differ in size and colour from the image.
222 x 77 cm Lean-to greenhouse
Calculate delivery costs now

In stock, direct dispatch: 7 - 12 working days for mainland delivery
Buying tips and enquiries
Thanks to the frame made of corrosion-protected aluminium, the ADENA 13 lean-to greenhouse by GFP guarantees year-round use. 2 roof windows also ensure effective ventilation.
sturdy aluminium frame

long-life polycarbonate sheets made in Germany

with ca. 10 mm thick, UV-resistant polycarbonate sheets

practical single sliding door & 2 skylights

with integrated foundation frame

15-year guarantee on the aluminium frame (See the guarantee)
10-year guarantee on the twin-wall panels (See the guarantee)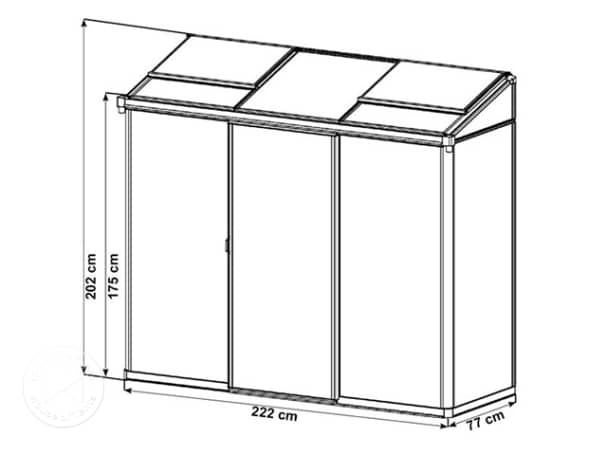 | | |
| --- | --- |
| Width | 222 cm |
| Depth | 77 cm |
| Height at apex | 202 cm |
| Eaves height | 175 cm |
| Single sliding door | 70 x 175 cm |
| Twin-wall sheets | 10 mm |
| Skylights | 2 |
| Number of boxes | 2 |
| Longest side | 232 cm |
| Total weight | 37 kg |
Roof
The polycarbonate sheet roof is durable, UV-resistant & extremely robust - perfect for year-round use!
Here's what makes the polycarbonate roof stand out:
refracts light without burning glass effect

exhibits good thermal insulation

easier to install than glass

sheets are made in Germany
Specifications:
ca. 10 mm thick polycarbonate twin-wall sheets

10-year guarantee on the twin-wall panels (See the guarantee)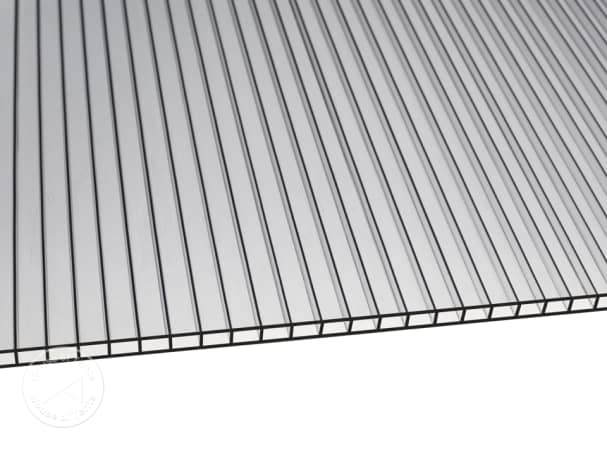 * Product may differ in size and colour from the image.
Watch the videos below to see the assembly steps in action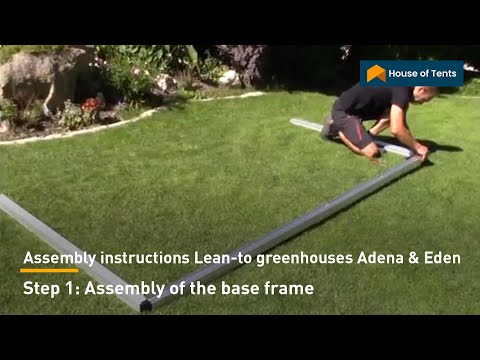 Step 1 Assembly of the base frame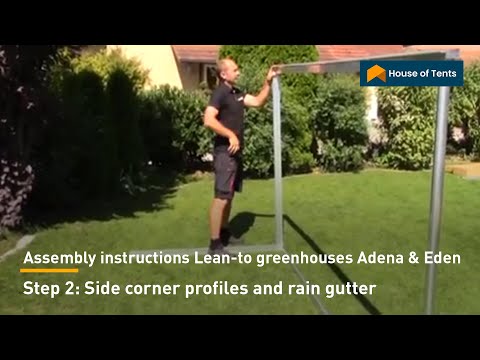 Step 2 Side corner profiles and rain gutter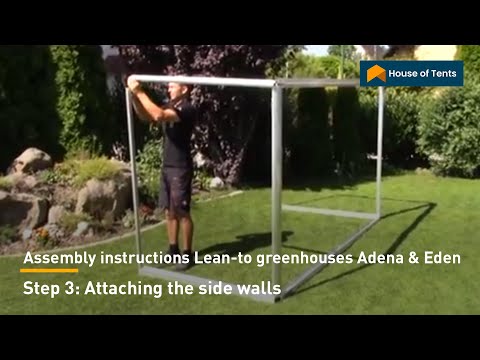 Step 3 Attaching the side walls
Step 4 Attaching the struts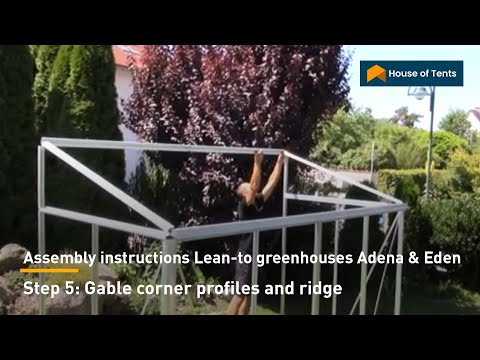 Step 5 Gable corner profiles and ridge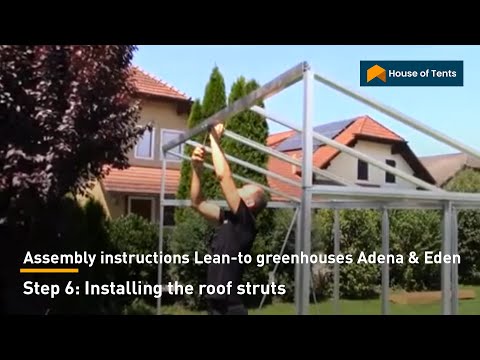 Step 6 Installing the roof struts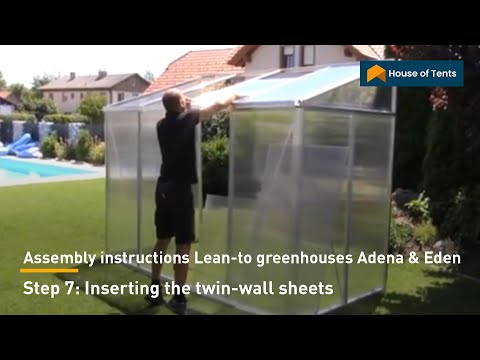 Step 7 Inserting the twin-wall sheets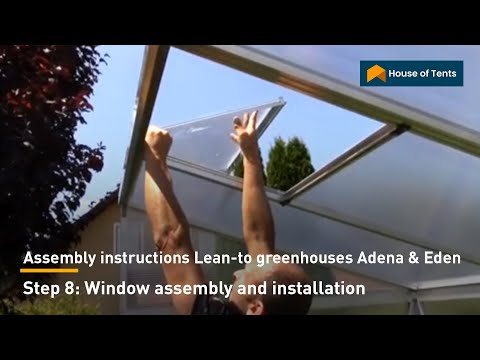 Step 8 Window assembly and installation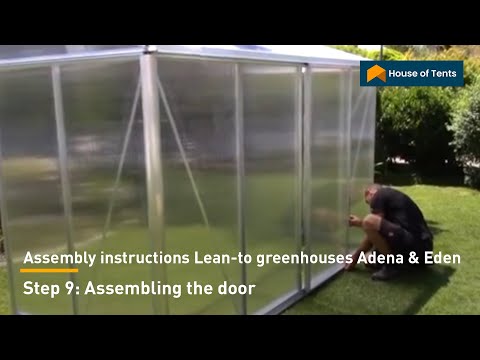 Step 9 Assembling the door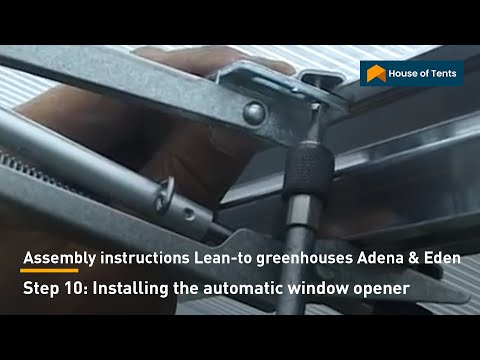 Step 10 Installing the automatic window opener
Our lean-to greenhouses come with free mainland delivery to the kerbside.
Your advantages:
Save on delivery costs

No minimum order value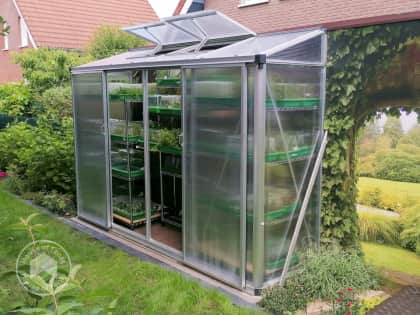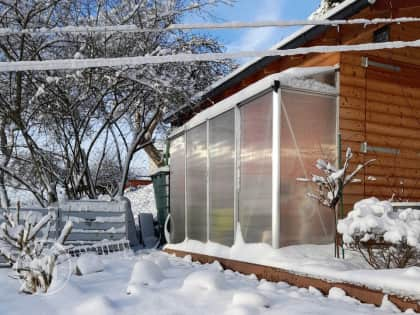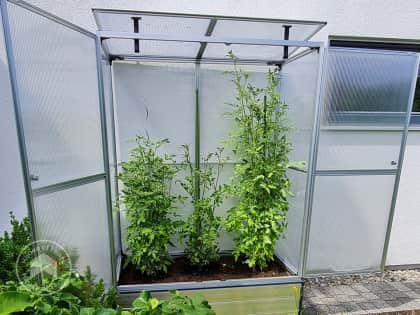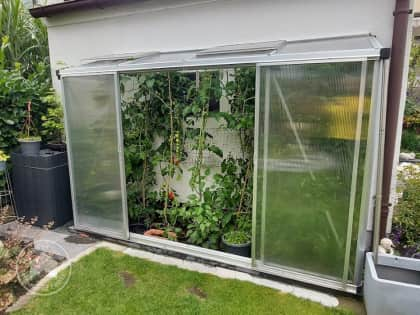 How long is the delivery time?
The greenhouses are delivered from Eferding (Austria) within the stated delivery time. In rare cases, there may be delays in the shipping time, of which you will be informed.
Is the delivery made by a shipping company or via courier service?
What to do when the goods arrive?
What to do if the goods are damaged?
Are orders from abroad accepted?
Allow sufficient time for the set-up
To ensure that everything is stable and correctly assembled, you should allow enough time for the assembly of your greenhouse. In principle, you can assemble the greenhouse in one day, provided that you follow the assembly instructions consistently.
Get started with assembly in the morning
Ask friends and relatives for support
Sort all the parts in advance
Read the instructions carefully
Keep all important tools handy
Safety instructions
In order for your greenhouse to withstand wind and weather and to protect your plants from the elements, a foundation is essential. The foundation serves as a load-bearing base and thus ensures a firm and secure stand. The foundation also ensures your greenhouse a long life. Common foundations for greenhouses are: strip foundation made of concrete, concrete slabs or prefabricated concrete blocks, point foundation made of concrete, and the laying of concrete slabs.